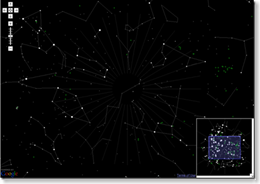 I've just found out that one of my projects, a web-based planetarium found a mention on a Taiwanese blog. It's the blog of a programmer from Taiwan whose application I used in my project and who helped me out with some problems I had when trying to adapt his application to my needs.
You can see his blog entry about my project here. But anyway, I'd like to use that chance to thank him again for his help. He did really save me a lot of time just as did his application.
So, thanks again starryalley for your help and keep up such a good work with mobile starchart.