Just read the news that Google released a new beta version of it's planetary explorer Google Earth which now includes 3D models of some of the bigger German cities, too. Among the Berlin and much to my liking Munich.
I gave it a try a few minutes ago and decided that this is definitely worth a quick (almost) real-time post. I activated 3D buildings while having the map centered to Munich and all I could say was "Wow!". Nothing more to say!
Have a look for your self: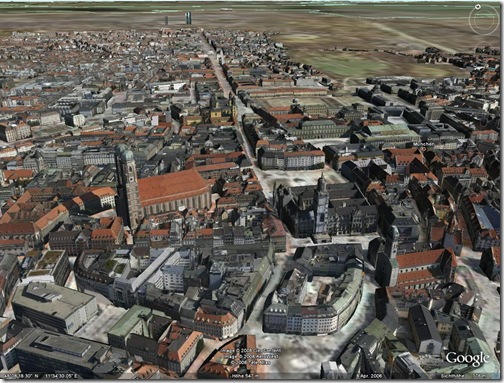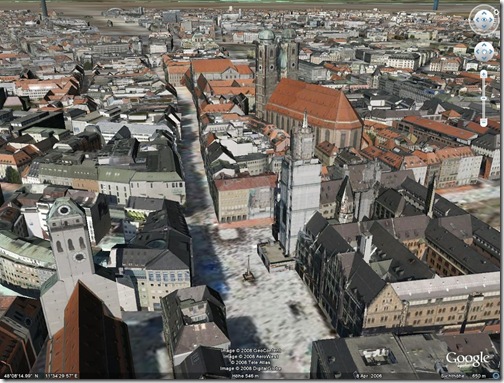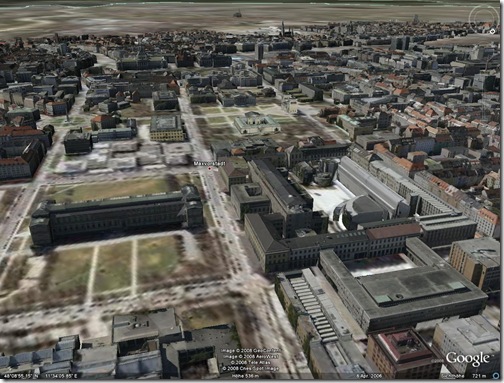 Get it here.