Tirangulation Of Polygons with holes

A program for the triangulation of polygons with holes that has been done for a university course in computational geometry. For the moment there won't be more information on this page here, as the project is hosted on CodePlex. Latest news and updates can be found there. The program and source can also be downloaded at the CodePlex site.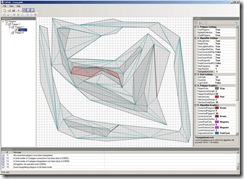 For further information on why and how this program has been done, please refer to the help file included in the program.